Canary Islands Carnival 
Who needs 'Carnaval do Brazil'?
Who needs "Carnaval do Brazil" whilst the most spectacular Carnival Season takes place on our doorstep?
The Canary Islands are one of the most popular holiday spots in Europe and attract a large number of tourists all year round.
However, only very few people know about the Canary Islands Carnival  being something very extra extraordinary.
Right after the popular Carnival of Rio de Janeiro, Tenerife is the second place to be, when it comes to vibrant Carnival events.
As in Brazil, Latin Samba Music rhythms performed by 'chicas caliente y muy sexy ' accompany the Carnival parades in Tenerife and on the other islands as well, yet Tenerife is more renowned for it's Carnival celebration.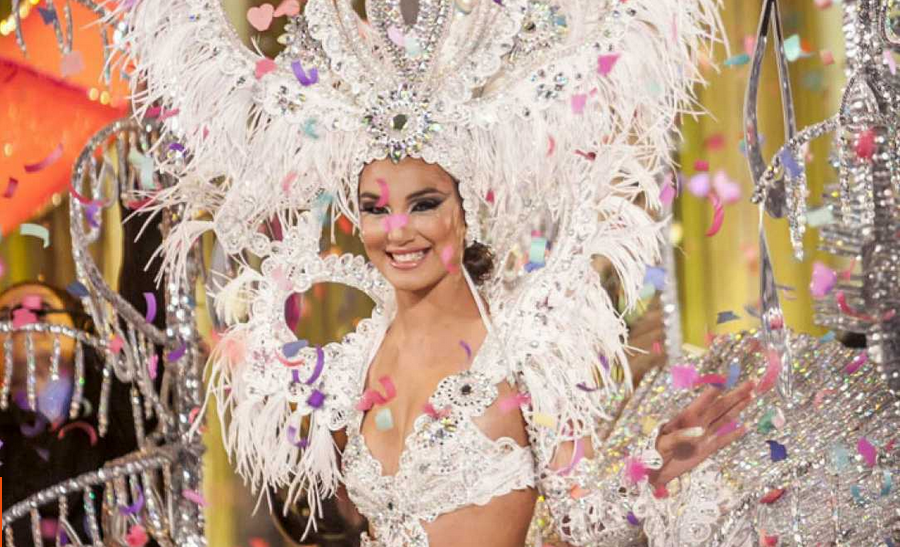 The main events take place in Santa Cruz de Tenerife and Puerto de la Cruz, but even smaller towns and villages have their own carnival events and their own 'Reina del Carnaval'.
Canary Islands Carnival 
Every year a delegation of the 'Tenerife Carnival' takes part in the famous 'Rosenmontagszug Köln', the well-known Carnival parade in Germany whilst a german delegation makes its own contribution to the Carnival procession in Tenerife.
In Tenerife the Carnival officially ends, with the 'Entierro de la Sardina' ( burial of sardine festival ) During this ceremony, a huge sardine, made of papier-maché is burned and represents the end of the winter.
The sardine usually contains a number of fireworks that will explode when it is finally burned in the fire.
The island's subtropical climate, with long warm summers and moderately warm winters, is the ideal condition for a thrilling carnival season all across the archipelago.
The Canary Islands, so much more than just bananas, tomatoes, sand and cheap booze!
Thanks a lot for your time!
Klaudia